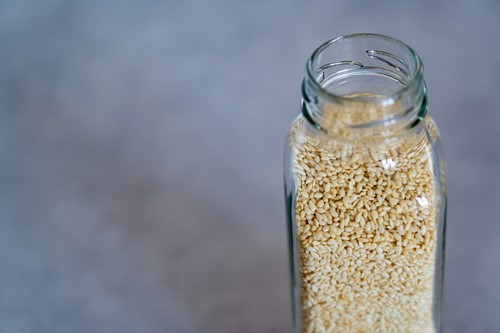 If you need a solution for your spices, consider making some DIY kitchen decor. A wooden pallet can be repurposed into an efficient spice rack and add rustic charm to your kitchen. Here is a simple guide for how to make your own pallet spice rack:
What you'll need
Hammer or nail gun
1 1/2-inch nails
Wood glue
Miter saw
Table saw
Sandpaper
Ruler
Pallet boards x10
Sawtooth hanger (optional)
Step by step
First, decide how large you want your spice rack to be. Cut six of the pallet boards into the same length to serve as the side and back pieces.
Cut the remaining four boards for the shelves.
For standard-sized spice jars, you'll want the shelves to be about three inches deep. If you want to display larger items like Mason jars, keep the boards at their original width.
Sand all the boards smooth to avoid splinters.
Create the frame of the rack by gluing or nailing two of the longer boards and two of the shorter boards into a rectangle.
Turn the frame over and add glue around the entire edge. Then, add the four back pieces in place.
Once the backboards are set, use a hammer or nail gun to nail them into the frame.
Turn the rack back over, so the empty side faces up. Measure and mark where you want your shelves to go. You can place them in even increments or stagger them to accommodate a mixture of item heights.
Secure each shelf board with nails, using your ruler to check if they are level.
Once fully assembled, you're free to add paint or a wood stain if you wish. If you want to hang your rack on the wall, attach the Sawtooth hanger to the back.